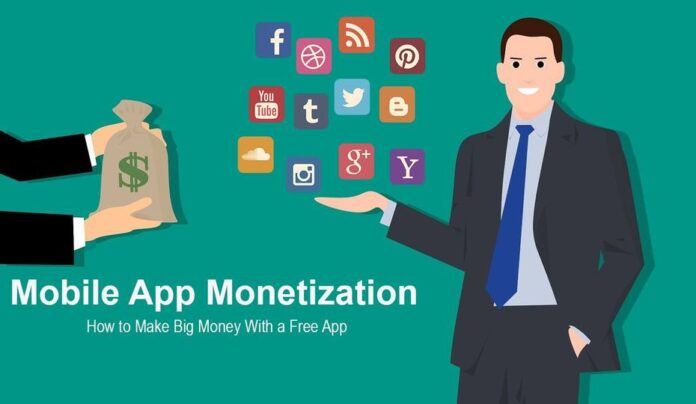 There are millions of apps at Play store and Appstore available for free download. Simply look at apps like MX player, Ludo star by Gameberry Labs etc. Most vendors expect their apps to be free at Google Play and Appstore. An important question knocks everyone's: "How do app developers get back their investments and earn the profit?" Mobile app monetization and in-app purchase features are the answers. It's a long process of 6 to 7 months and can extend up to years. There are Google Play Terms and Apple media services terms and conditions in the that define security essentials, Copyright policy, scrutiny of apps, submission fees and much more. It often takes four to six months before an app can be launched.
Features such as In-app purchase and monetization of mobile apps allow app developers to monetize free apps. You should off users with the best services to get there.
Suppose you are a game developer, you need to offer the best gameplay for the users and additional boosts and gameplay features in-app purchase options. To achieve this, you should make a profitable strategy that you can only start applying when you know what options there are. Do market research in your discipline and look for the competitors what they are offering. This way you can find out how to make the best money from your free app. Being an investor or a company manager it is also good to ask an app developer a number of questions about the subject. Here are the few steps to get the best out of your free mobile app.
Key Points to Consider When Developing a Free mobile App
Turning your passion into a business is a great idea to get rich in days. Being a genius app developer, do a market research a evaluate the apps that you can create easily with additional features. So, here are the few points you should know while jumping into a tough mobile app coding project.
Do research how others are doing and how you can offer an improved and more featured app than others
Your app should be unique and new with all set of features people love to have
Provide your users with a bunch of premium features free
Do advertising campaign so that your brand popularity increases
User-interface decide whether the app to be installed or get deleted. Give a clean and user-friendly touch to your app.
You know simple wallpaper downloading app or a PDF book can earn millions with in-app purchase and AdMob if developed sensibly
Don't copy others
Monetize your app with Google AdMob program
Display lesser add to make the app useable for the people
Keep the advertising options secondary over services that you're offering in your app. Such as you developed an Instagram video downloader, integrated AdMob, Let the advertisement options run automatically
Ways to Earn Money from Your Android Application
It specifically depends upon the nature of your android or iOS application. You can add an in-app purchase option to your games and business apps with premium features. For example, Adobe Acrobat Reader is a free app to download at Google Play and Appstore but include an in-app purchase option with premium features. You can view PDF documents with a free version of Adobe Acrobat Reader. Additionally, by making a digital in-app purchase, you can unlock various features that include editing PDFs, Export PDFs to Microsoft Word, Excel, or PowerPoint, Create PDF files from documents or images, and compress the files to reduce size.