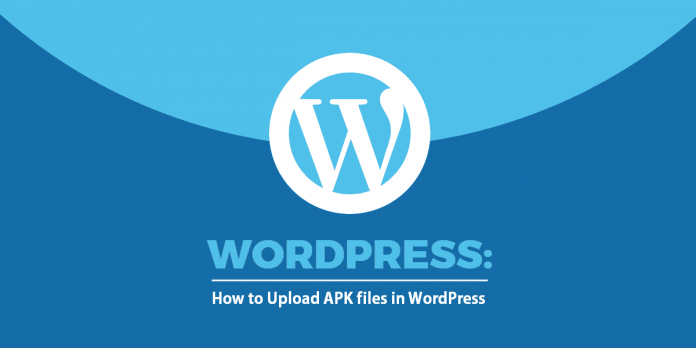 So, you're a webmaster of a WordPress website and offering your users with Android, Windows, and other cross-platform software. You tried to upload APK file on your website but failed with warning highlighted below.
"Sorry, this file type is not permitted for security reasons."
It often occurs with newbies while uploading an APK file on WordPress content management system. You stuck in a critical situation when you're building an APK website and want to upload downloadable files directly on to your WordPress website.
You're a webmaster at WordPress website and want to upload files like exe, apk, svg, psd, on your own website.
Or,
While writing a review article related to any android, iOS, or Windows software application and want your users to directly download from your website. Then you are the right place. Here in below few couples of minutes, you will be able to solve uploading files error in WordPress without having any PHP, HTLM, or CSS advanced skills and without installing any plugin.
Possible reason Not to Upload Apk files in WordPress
This warning is may be due to maximum upload file size defaults. Also, the security feature that considers exe, apk, svg, pdf, and PSD files as a potential threat to your WordPress site. Your file size may be bigger than the upload defaults set at your WordPress website database. Moreover, the file may contain a virus that can cause issues to your own website or the person who will download it.
How to Upload APK file in WordPress
You should have excess to your Cpanel at hosting provider to tackle this issue with simple clicks.
First of all, go to your website admin panel by login to http://yoursitename.com/wp-admin.
Go to Media option and click on the add new. Upload your desired file that you need to upload. If you have successfully uploaded your file then you can skip below guidelines.
On the other hand, if you suck with warning mentioned above the top. Following instructions will 100% help you to upload your file in WordPress, that you can later place in your articles for your users.
Go to you Cpanel, and open file manager at your WebHost. Scroll down to Wp-config.php file and click EDIT option from the top menu bar. Clicking on the EDIT button at the pop-up will direct to the PHP code editor page.
Here, simply paste below code at the end of the sheet and click on the save changes on the top menu.
define('ALLOW_UNFILTERED_UPLOADS', true);
Caution: Please follow the instructions carefully, it may lead to syntax error 500 on your website.
Once you have successfully saved the changes in the wp-config.php file, open your website in a new browser window to test the live version as it may cause System Error 500. If you followed the instructions that your website will open as normal.
Again, rush to your website admin panel and repeat the uploading process. This time your APK file will be uploaded successfully that you can use to embed in your post.
Final Thoughts
Following this simple process will solve your file uploading error in WordPress. You can not only upload APK file but also be able to upload any other extension such as PDF, SVG, EXE, and many other file systems. Later, you can offer your users to download these files directly from your website. You can embed a call-to-action download button on your WordPress website.
Please don't forget to comment below about your experience after applying this method.